Neurofeedback Christian Therapy|Brain Changers
Neurofeedback trains brain function directly, allowing the brain to learn to perform more efficiently. We observe this in action on a continuous basis during a training session. Feedback is given to the client in the form of an auditory and a visual reward when brain responds with more appopriate patterns. For the clients, it is as simple as sitting and watching a video while beeps occur indicating the desired brainwaves.
*Minimum age for children is 5 yrs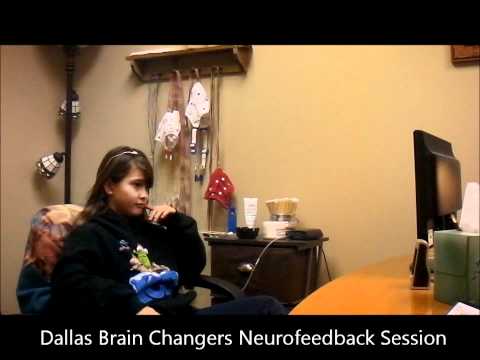 Neurofeedback, also referred to as neurotherapy or EEG biofeedback, is a ground breaking technique that challenges the brain to become balanced. This powerful brain-based technique has been successfully helping clients around the world for over 30 years. It is a non invasive, medication free procedure, offering dramatic results for a multitude of symptoms.
Think of neurofeedback as a personal training session for the brain and the neurofeedback therapist as a personal trainer. As the personal trainer, the therapist utilizes the qEEG or Brain Map, as the client's baseline fitness assessment. Based on the results of this scientific testing, the therapist develops an individualized training program to maximize brain function. This therapy exercises the neural pathways that can improve performance in a variety of areas. For our clients it is as simple as putting on a swimming cap and watching their brainwaves move across the vidoe monitor!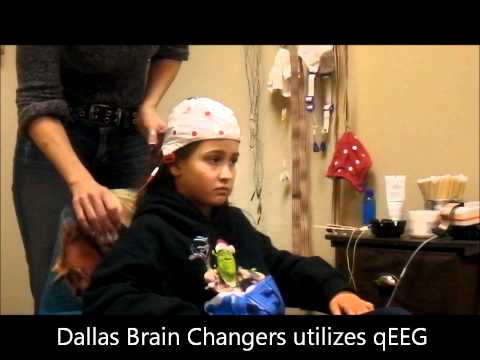 Neurofeedback is a process that utilizes the learning curve concept and is gradual. It applies to any measurable aspect of brain function. Based on electrical brain activity, the electroencephalogram, or EEG, neurofeedback is training in self regulation. It is simply biofeedback directly applied to the brain. Self regulation is a necessary part of effective brain function. Self regulation training allows the central nervous system to function more effectively creating increased health and healing.
At Brain Changers, we are not associated with insurance companies, and we do not file insurance paperwork for you. We supply receipts and documentation with the appropriate CPT codes for your sessions that will assist you in filing with your insurance provider.